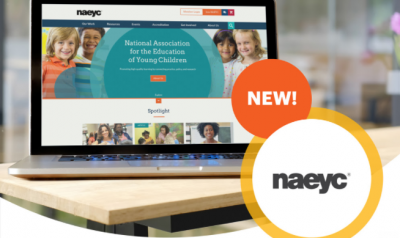 As I went back to my local NAECY members website, I researched the "our work" link which lead to the public policy and advocacy link.  This link provides information on high-quality early childhood education supported by a diverse, dynamic early childhood profession. Along with Americans of all political, geographic, and demographic backgrounds, NAECY is coming together to demand investments in high-quality early childhood education and early childhood educators, because this will make "America brighter, stronger, and more competitive" (NAECY, 2018).  The link empowers any professional in the early childhood field to the current law, policies and current issues facing the early childhood community.  It gives early childhood professionals the knowledge to inform and educate themselves about early childhood public policy, ways to get involved, connections to stay abreast of changes in public policy and steps to becoming an advocate.  They also have links to different advocacy initiatives currently in the early childhood field.
One advocacy initiative is called Power to the Profession which advocates for "a national collaboration to define the early childhood profession by establishing a unifying framework for career pathways, knowledge, and competencies, qualifications, standards, and compensation" (NAECY 2018). Another advocacy initiative is called America for Early Education which focuses on mobilizing on behalf of high-quality early childhood education with other educators, leaders, parents, and allies.
Upon further examination, there are outside links to public partners who have helped the NAECY convince the American government to change policies and laws in order to greatly advocate for the betterment of the early childhood field.  One of these outside advocacy partnerships is called The National Black Child Development Institute. 
The National Black Child Development Institute (NBCDI) has been at the forefront of engaging leaders, policymakers, professionals, and parents around critical and timely issues that directly impact Black children and their families. They deliver culturally relevant resources that respond to the unique strengths and needs of Black children around issues including early childhood education, health, child welfare, literacy, and family engagement. Their mission is "to improve and advance the quality of life for Black children and their families through education and advocacy." Along with NAECY and other early childhood organizations, they were responsible for having the Child Care and Development Block Grant (CCDBG) reauthorized in 2014.  The CCDBG helps low-income families access child care by providing states with funding to address affordability and improve quality.  They added the following goals:
Protecting the health and safety of children in care through more consistent standards and monitoring of those standards
Allowing families to more easily access child care assistance that supports stable and continuous child care, and that can be coordinated with other programs
Improving the quality of care, by increasing the quality set-aside, increasing support for child care providers, and targeting initiatives to help priority populations.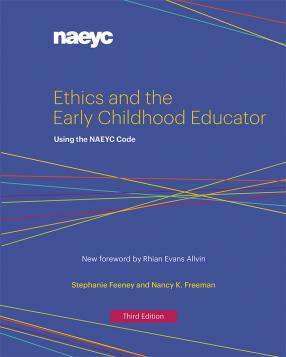 One new issue that has been presented is NAECY's website is their new code of ethics book.  The NAEYC Code of Ethical Conduct can help identify responsibilities and guide decision making in predicaments that involve ethics: considerations of right and wrong, rights and responsibilities, conflicting priorities, or human welfare. "These ethical issues are apt to surface as many early childhood professionals interact with children, families, coworkers, and community members. They may involve program decisions and advocacy for children in the community, state, or nation, such as in the Ineffective Child Protective Services Agency and Standardized Testing in Kindergarten cases" (NAECY, 2018).
All in all, I recommend this site to all early childhood professionals looking to stay abreast of current issues, trends, scientific breakthroughs, and governmental policies in early childhood.  Their partnerships and connections to other early childhood affiliates and organizations enrich the knowledge of any professional in the field.